Impulse programme «Swiss Innovation Power»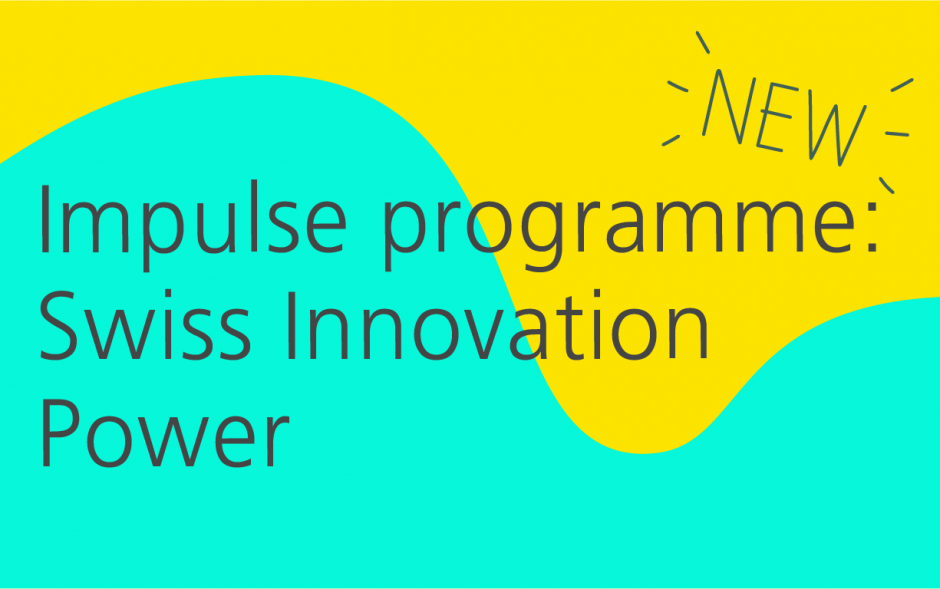 Innosuisse co-funds innovation projects that companies and private and public institutions conduct jointly with research partners in Switzerland. Conditions for companies (called implementation partners) for projects have been relaxed due to the Covid, from January 2021 until the end of 2022. Eased financial terms for innovation projects are intended to help SMEs maintain their innovative strength during the pandemic.
The programme is called «Swiss Innovation Power» (web page) and applicants can choose two scenarios (measure 1 and 2) for new innovation projects submitted in 2021 and 2022. To summarize, if an SME of less than 500 FTE is impacted by the pandemic, it is possible to:
Obtain the project without a cash contribution from the implementation partner in difficulty.
The implementation partner's required contribution is 30% of the Innosuisse funding (instead of 50 %).
There is also the possibility to involve an external partner financed by Innosuisse for specific types of projects.
Please find attached some information about the programme below.
Categories:
Technology Platform