Open Days at the Observatory of Geneva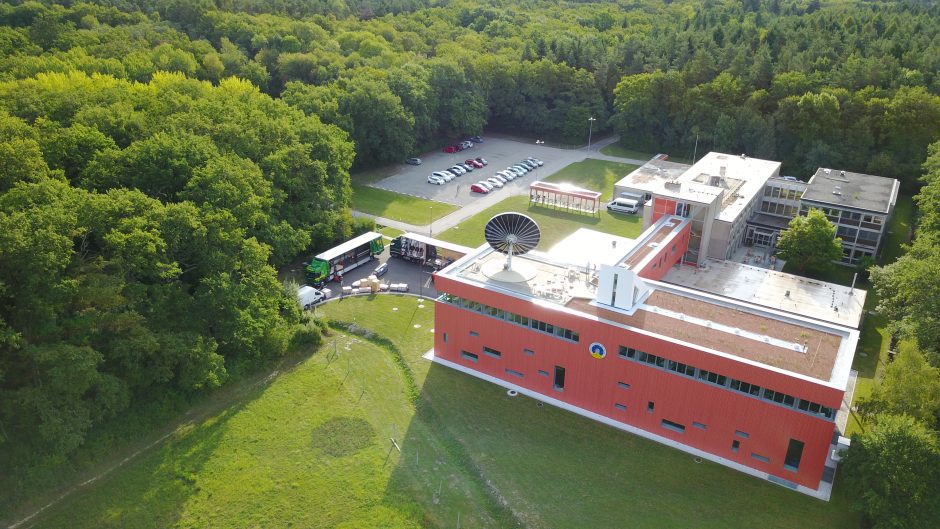 The Observatory of Geneva celebrates its 250th anniversary with a year of activities for the public between June 2022 and June 2023. To launch these festivities, the Observatory of Geneva opens its doors for a special weekend on 18th and 19th June 2022. Come and discover the researchers of the astronomy department of the University of Geneva, one of the NCCR PlanetS' parent institutions.
From the observation of the transit of Venus in 1769 by Jacques-André Mallet and Jean-Louis Pictet to the awarding of the 2019 Nobel Prize in Physics to Michel Mayor and Didier Queloz, come and discover the fascinating history of the Geneva Observatory and meet the scientists who have made Switzerland's international reputation in astrophysical research.
Nestled in the forest of Sauverny and a stone's throw from the Versoix nature reserve, the University of Geneva's Department of Astronomy and the EPFL's Astrophysics Laboratory are opening their doors for a weekend of visits and meetings with the public. During two days, astrophysicists will share their passion through visits of the observatory, scientific conferences, 3D projections, planetarium shows, pedagogical workshops and solar observations.
Programme and registration on the website here
Categories: External Newsletter, News