Monika Lendl and Clémence Fontanive at #NCCRWomen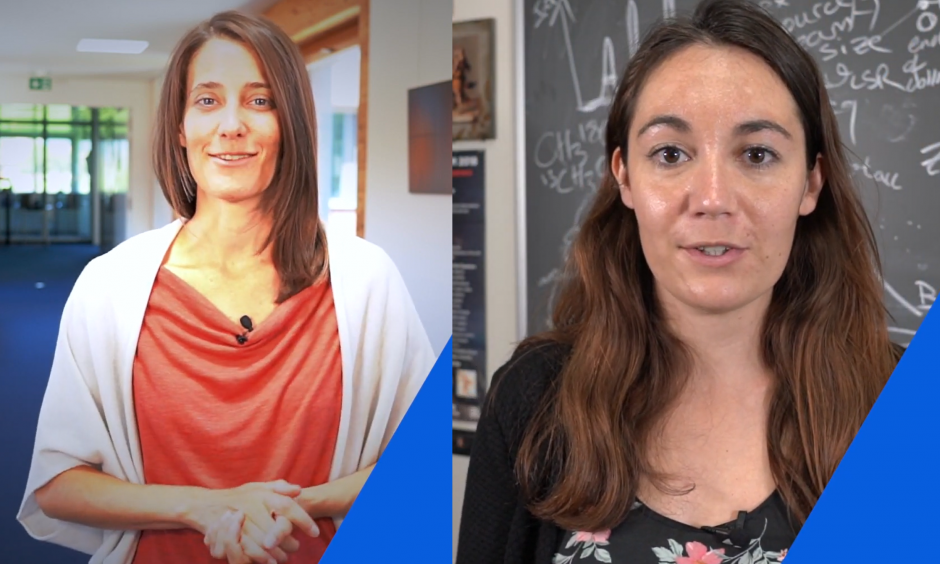 On the occasion of the 50th anniversary of women's right to vote in Switzerland, the #NCCRWomen campaign introduces you to women from Swiss research institutes. NCCR PlanetS also participated in the campaign with two of its researchers: Monika Lendl and Clémence Fontanive.
Clémence Fontanive is an astrophysicist and postdoc at the University of Bern. Clémence studies brown dwarfs, astronomical objects that lie between the smallest stars and the largest planets. Her goal is to narrow down their populations and understand how they form in order to learn more about our galaxy.
Monika Lendl is an astrophysicist and assistant professor at the University of Geneva. Monika searches for and studies extrasolar planets. These are planets that do not orbit our Sun, but other stars in the universe. Her research is about understanding how these planets are structured and how their atmospheres behave.
Categories: External Newsletter, user_portrait