Where Predator and Pikachu learn about exoplanets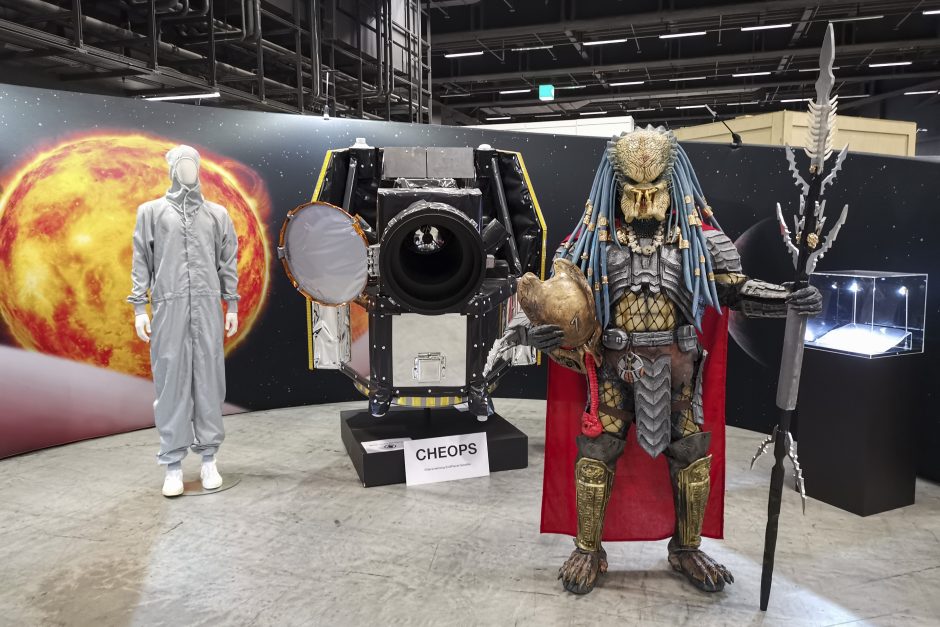 Fantasy Basel is Switzerland's largest convention for comic culture, science fiction, cosplay and more. Around 45,000 visitors from near and far flocked to the big event to read the latest comics, meet their favourite artists – or to learn about exoplanets and space history at the NCCR PlanetS exhibition, which was part of the Swiss Space Museum booth.
"Where are you? I'm standing between the big Star Wars robot and the Pikachu figure!"
Telephone conversations like this aren't heard often in Switzerland. When they are, it's usually at Fantasy Basel. After a break last year due to the pandemic, countless comic and sci-fi enthusiasts gathered in the Messehalle Basel this year. They enjoyed a varied programme: book signings by artists, panel discussions with well-known figures from fantasy and science fiction literature, film screenings and cosplay workshops. Virtually anything that make the geek's heart beat a little faster.
In the midst of it all was also the NCCR PlanetS, as a partner of the exhibition "SPACE – today & tomorrow" of the Swiss Space Museum. From the life-size model of the CHEOPS satellite – the centrepiece of the first ESA mission under Swiss leadership – to pieces of real meteorites and original artefacts from space travel and space research, there were numerous interesting exhibits on display. Visitors could learn how exoplanets are discovered and characterised, what clues meteorites contain about the beginnings of the Solar system and how space travel has developed over the decades. "I didn't even knew Switzerland was leading a space mission! That's so cool," was the verdict of one visitor.
In lectures, panel discussions and experiments, members of PlanetS also gave visitors an understanding of their research. For example, they reported on the necessary ingredients for life on alien worlds. Demonstrations on the influence of gravity on space-time were also particularly popular with the audience. And with the comic book "Salomé", a pedagogical project used in schools and sponsored by PlanetS in which a young girl explores outer space, even the Predator was gripped by a fascination for astronomy and exoplanets. The monster instantly changed into a gentle and tame creature and was thankful for the insights.
Overall, the Fantasy Basel 2021 edition was a great success for the NCCR PlanetS. Although science was not the focus of the event, the exhibition was always well attended and very much appreciated by visitors of all ages. Numerous conversations and discussions were initiated and one or two young minds were inspired to study astronomy and astrophysics.
More impressions from the PlanetS exhibition at the Fantasy Basel 2021:
Categories: Events, External Newsletter, News