Drink coffee and learn about space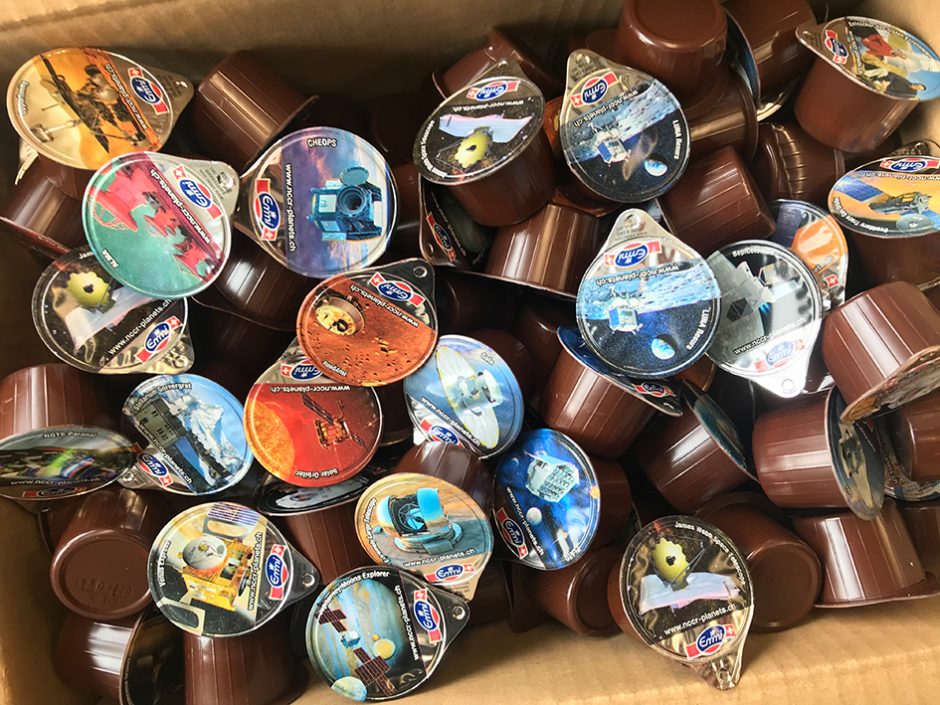 They say that the most important substance in the universe is water. Because you need water to brew coffee. And some people like a shot of coffee cream with it.
Anyone who is a coffee connoisseur and space fan will be doubly delighted in the coming weeks. Since a few days now, one of Switzerland's biggest milk producers is selling coffee cream portions with pictures about Swiss planetary research on the lids. 30 images of missions and discoveries – in which Switzerland is or was involved or with whose results Swiss researchers work – are depicted on the coffee cream portions.
If you go to the special website on the space series, you will find a description and links to further information on each subject. We would also like to awaken your play instinct; try our planetary research memory.
The PlanetS team wishes you a pleasant coffee and exciting space experiences!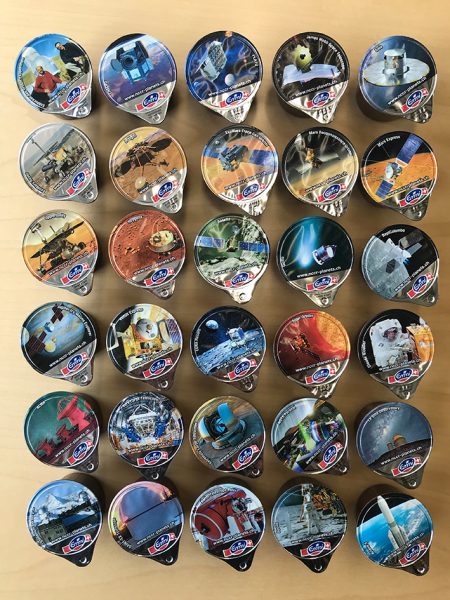 Categories: External Newsletter, News