"We will need large space missions"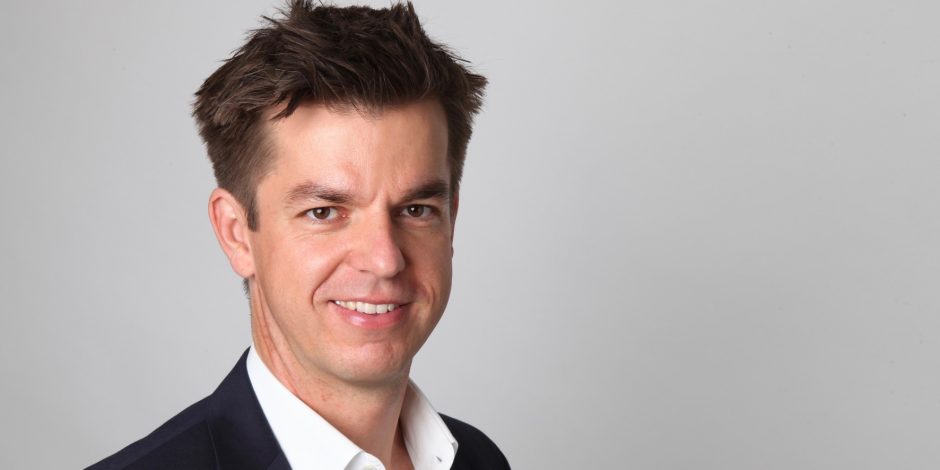 Sascha Quanz was appointed the new professor of Exoplanets and Habitability at ETH Zurich on 1 June 2019. "I'm delighted that we can now move ahead with renewed vigour, also within PlanetS," says Sascha Quanz, who is now also a member of the Executive Board of the National Centre of Competence in Research.
PlanetS: You have already spent almost ten years researching at ETH Zurich. What are your goals as a professor?
Sascha Quanz: We have big plans! I want to focus on the ultimate goal, which also motivates me personally. It's about finding the small, terrestrial exoplanets near our Sun, characterising them and seeing whether they are habitable or if there are even indications of life. Many research groups mention this goal, but we want to try to pursue it consistently when we start projects or hire new doctoral and postdoctoral students. This goal cannot be achieved today, and we will not be able to do this alone with a single research group, but we can develop a roadmap that takes us there and contribute pieces to the puzzle. This includes further development of instruments for current telescopes. The ELT, the next large ground-based telescope, also plays an important role in our plans and our involvement in this project, through the METIS instrument, is very important.
What do you expect from ELT, ESO's "Extremely Large Telescope", which should be fully operational as of 2025?
We have a pretty good idea what scientific achievements will be feasible with the ELT and these are fundamentally important first steps towards the objectives mentioned earlier. For a handful of terrestrial exoplanets we might be able to take a picture and possibly even get clues about the existence of an atmosphere. The James Webb Space Telescope could also search for atmospheres in a comparable number of small exoplanets. However, the number of planets will remain small overall. In addition, the potential to really characterise them will always be limited. This means that we have to make further developments, build other instruments or think bigger, if we want to understand how frequently planets are really habitable. Ultimately, this will only work from space. We will need big space missions if we want to find dozens of terrestrial and potentially habitable planets and characterize them.
The US is already one step ahead and has presented concepts for larger missions. In Europe we should ask ourselves whether we want to team up with the Americans or start something for ourselves. I would love to initiate such a mission within Europe, not in competition with the US, but complementary.
A big space mission will be very expensive. Is it even possible to finance such a huge project?
I think the answer could be yes. Perhaps it will not be possible to obtain the funds in the traditional way via agencies, as has been the case up to now. Perhaps we need to look for new partnerships, including the private sector. There are many, very wealthy private individuals who are now heavily involved in the space business. However, one should not go and search for money first and then decide what research to do. We should do things the other way around: What science do we want to do? Which questions do we really want to answer? And what do we need in order to achieve this? Only when we have a clear understanding and are convinced, we should then go about turning these ideas into reality. It is too early for that now. But I am optimistic that the science will be compelling enough in the end.
What's the next step?
Ideas for such space missions already existed 15 years ago and were proposed to NASA and ESA. They were cancelled at that time, because, among other things, very little was known about exoplanets. Things have changed a lot since then: We know that there are thousands of planets out there and we know more about their size distribution. This means that today it is much easier to quantify what one would expect from such a mission as opposed to 15 years ago. Also, we now have to look where technology development stopped at that time. I can well imagine that the laboratories we have now will enable us to set up experiments and refine and update relevant measurement techniques or even develop radically new ones.
The professorship was announced almost three years ago, when Michael Meyer left ETH Zurich and joined the faculty at the University of Michigan, USA. With the emerging of a difficult situation at the Institute for Astronomy, the installation of a new professorship was put on hold by the former president of ETH Zurich. How did you experience this uncertainty?
There were extremely difficult times when I wondered whether or not I was wasting my time, also because communication was not always clear and transparent and I didn't know the chances of success of my application. Then I told myself: Let's just move on. I tried to use the time actively, to initiate new projects, to forge collaborations. That helped me a lot.
When ETH Zurich was appointed a new president at the beginning of this year, we hoped that he would reassess the process. But his email to start negotiations with me came as a complete surprise for me. I saw it on my smartphone half past six in the evening when I had just stowed my bike in the basement. Of course I was very happy about the appointment, because I got exactly what I wanted. The research opportunities that ETH Zurich offers are excellent. With the topic of exoplanets, ETH Zurich decided for a research field that is modern,future-oriented and interdisciplinary. It allows our research group to develop a long-term vision and at the same time it provides stability. This is not only important for our group, but also for our participation in large-scale international projects. Now we are once again in a position to act as a reliable, long-term partner.
In recent times, many discussions have taken place focusing on the relationship between professors and doctoral students. How do you see this situation?
The case certainly triggered a thought process and a lot of colleagues including myself started reflecting upon themselves. It is not easy as there is this strong bias that wants to make you believe everything is going well. But also as a professor you should admit that you are not perfect. I believe it is important to rethink the existing system and try to disentangle the strong dependency: As a professor, you pay the doctoral students and postdocs and you also evaluate them. Furthermore, there is no well-defined type of PhD. For example, some projects are rather guided and pre-described because they are embedded in a larger project, others are very independent and this requires flexibility. In order to separate the dependency, you could involve other colleagues in the supervision process and for instance set up a kind of doctoral board, as is customary at other universities. At the moment a lot is being discussed and some things should change within ETH.
You are now also a board member of PlanetS. What significance does the NCCR have for you?
At ETH Zurich, we have expertise and a research focus that are perfectly complementary to the main activities in Bern, Geneva, or at the University of Zürich. This is precisely the strength of PlanetS, that we have competences at the various locations, which are almost perfectly synergistic. This makes the exoplanet research environment in Switzerland exciting and competitive. So much expertise in different areas that are so close together geographically – you don't have this anywhere else. I believe that PlanetS provides  Switzerland with the opportunity to remain among the world leaders in the field of exoplanet science in the long term. We must seize this opportunity and there is no doubt that we can. I'm delighted that we can now move ahead with renewed vigour, now that there is no longer a question mark concerning the situation at ETH Zürich.
Categories: External Newsletter, News, Uncategorized