Scientist Judit Szulágyi appears in space comic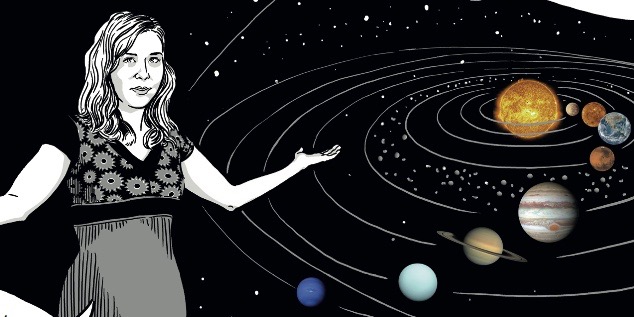 Since 28 March 2018, the ETH Museum focusTerra in Zurich has hosted the exhibition "Expedition Solar System – Join ETH Zurich on a journey into space". The exhibition presents the scientists in the form of comics. The mixture of science and art offers an entertaining journey for both amateurs and experts. Seven of the scientists portrayed are members of the NCCR PlanetS.
Today we present you the comic about Judit Szulágyi. She is an Associated Member of NCCR PlanetS and works at the University of Zurich and ETH Zurich.
The exhibition "Expedition Solar System – Join ETH Zurich on a journey into space" runs until 16 June 2019. More information at www.focusterra.ethz.ch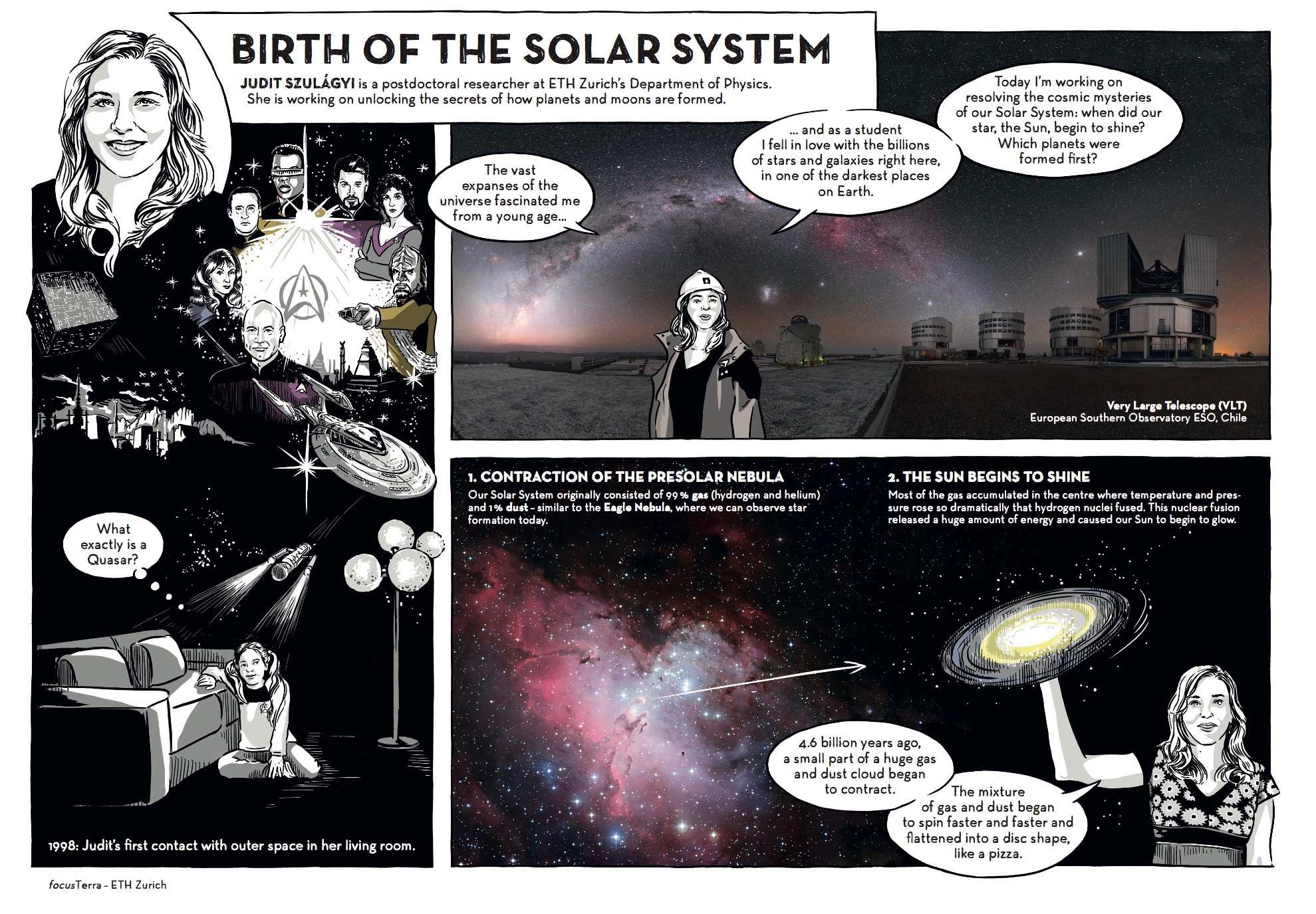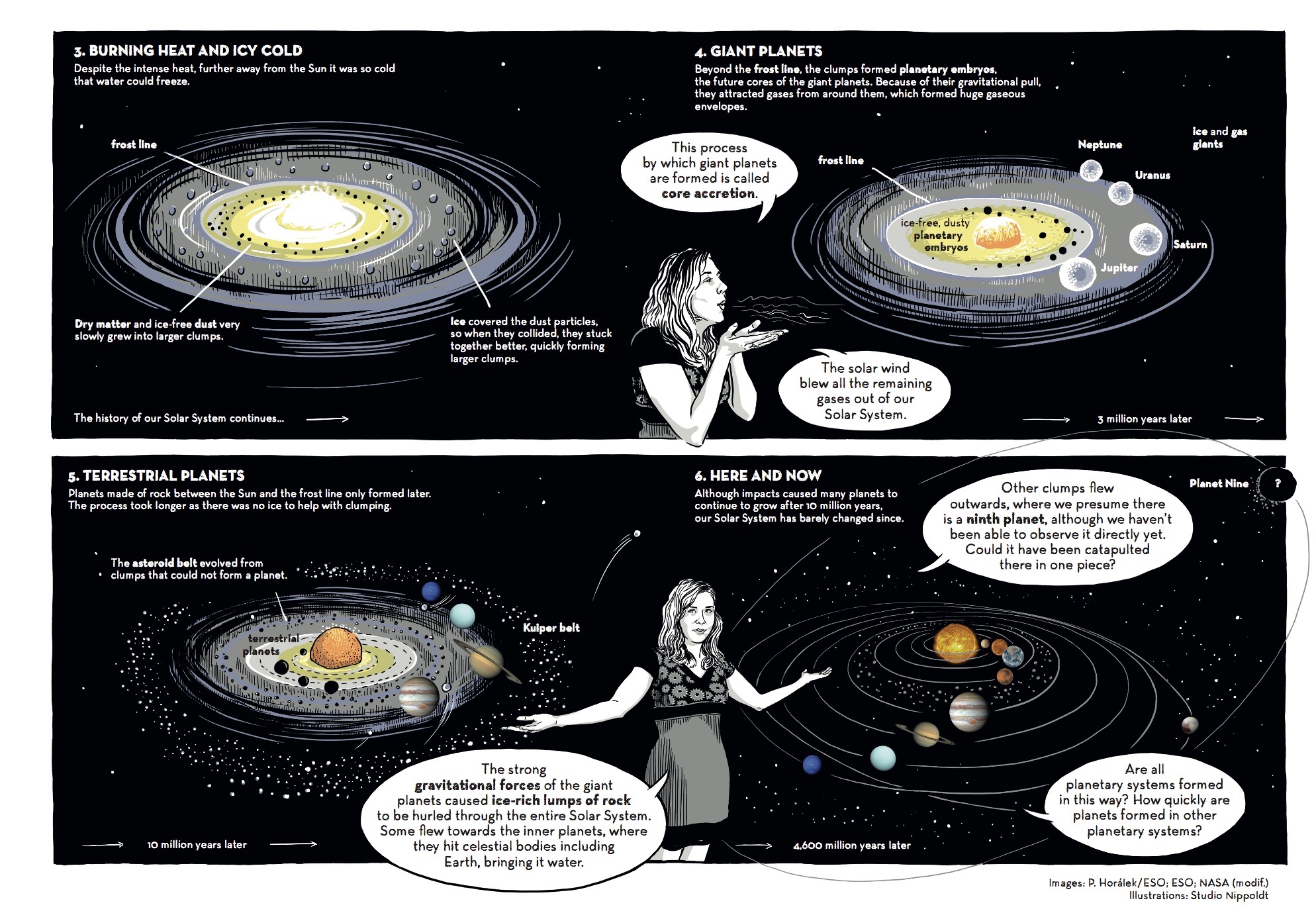 Categories:
External Newsletter