PlanetS at Fantasy Basel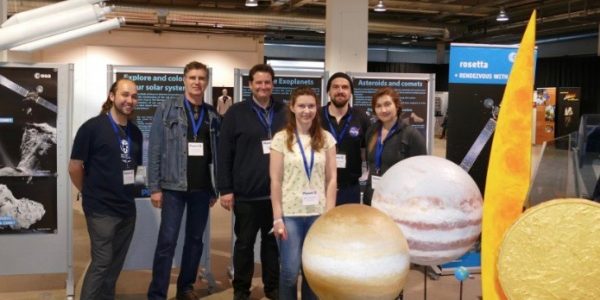 They were more than 40,000 fanatics of Star Wars, Indiana Jones, Game of Thrones or Lord of the Rings rushing at the gates of the Basel Messe for the 2017 edition of the Fantasy Basel, the biggest convention of its kind in Europe. The 45'000 m2 of Halle 2 of the Messe hosted for three days from 29 April to 1 May, most of extravagant booth, masks costumes and weapons of heroes, video games, demonstrations of fighting with luminous sword and whipping of whips, some going so far as to expose life-size spaceships of Starwars.
In the midst of this profusion of colors, costumes and decorations was the PlanetS stand, which was also not lacking in attraction. There were benches in front of a giant screen used to illustrate mini-lectures, a 1: 2 scale model of Cheops, a gravity simulation table and a profusion of posters and postcards available for free to the public .
"Our goal is to show that science can match and even exceed science fiction," explains Timm Riesen of the PlanetS communication platform, "as participants are sci-fi fanatics, most are attracted to science and even more by the search for planets and extraterrestrial life !". The success was not long in coming, if the deformation of the space due to the presence of a mass did not seem surprising a majority of visitors, the construction of a Swiss satellite left a good number of them speechless. "It's great, it's really good for Switzerland" the reactions were all positive and enthusiastic and asking for more explanations on the construction and launch. "Will we see the launch on TV?" was a regularly asked question, "it's crazy what our country can achieve without knowing it."
It's precisely for this reason why members of the PlanetS communication platform decided to be present at Basel Fantasy 2017. According to the Gebert Rüf Stiftung Foundation in Basel, which promotes innovation in the interest of the economy and the Swiss society, the communication of universities and scientific organizations affect only 30% of the Swiss population, a public familiar with the world of research. Moreover, and according to the same foundation, the public does not vary, so it is always the same ones who are attentive to scientific news, digging each time a little more the gap between those who know and those who do not know. It is therefore necessary to conquer new sections of the public, the Basel Fantasy was a great opportunity to reach this objective.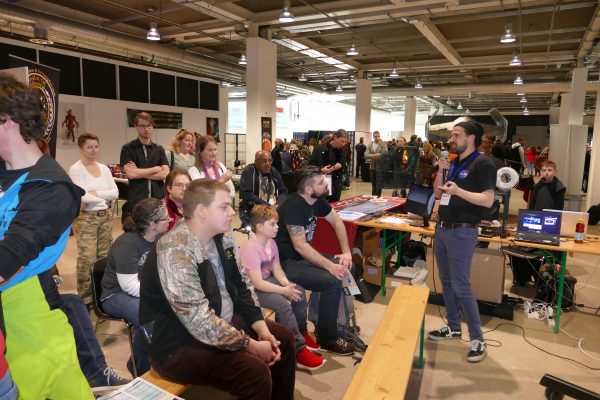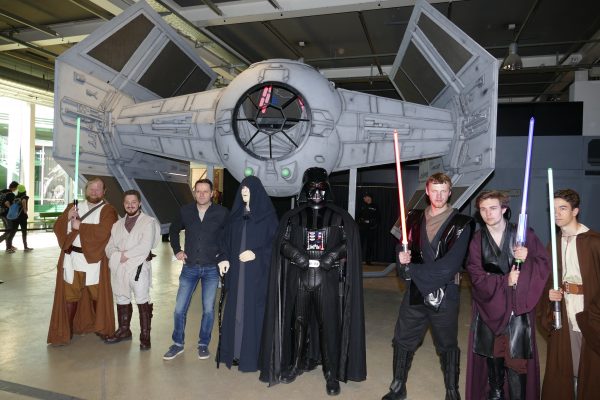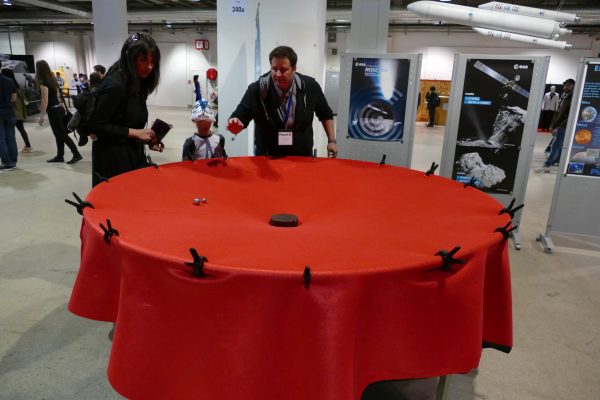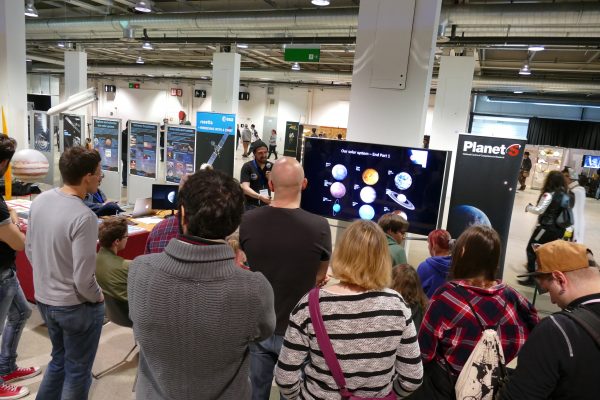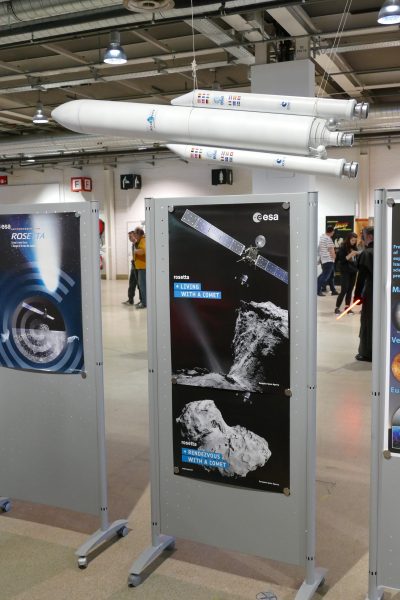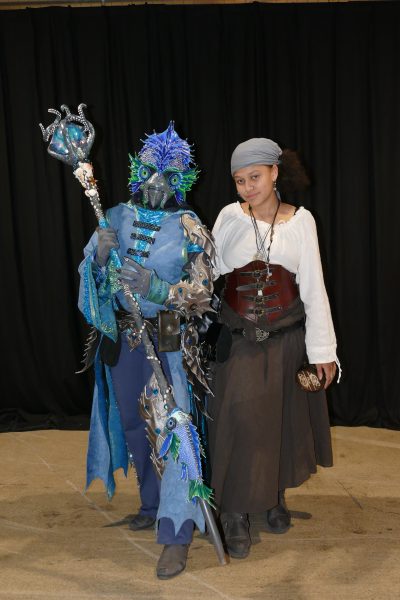 Categories:
External Newsletter