Purely for exoplanet science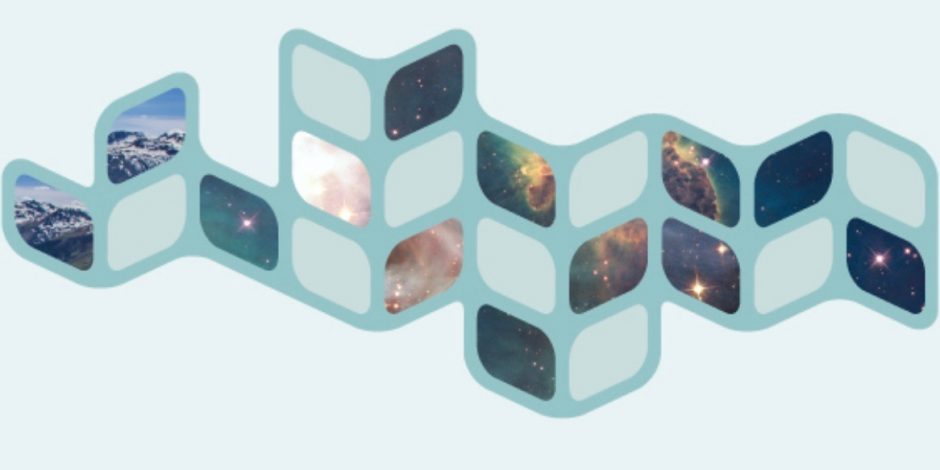 Next week, about 240 scientists from Europe and the US will gather in Davos to present and discuss all aspects of exoplanet science from observations to characterisation and theory. The conference "Exoplanets I" is organized by Kevin Heng, director of the Center for Space and Habitability (CSH) at the University of Bern and a subproject leader of PlanetS.
PlanetS: What is the hot topic that you will discuss at the conference in Davos?
Kevin Heng: I think the most recent discovery that everyone is excited about is the so-called TRAPPIST-1 exoplanets. TRAPPIST is a series of ground based robotic telescopes built by one of our CHEOPS core science team members in Belgium, Michaël Gillon. With the TRAPPIST telescope located at ESO's La Silla Observatory, the researchers found a system of three planets orbiting a very small star. These are the most Earth-like exoplanets we have ever discovered. And what is very exciting about these planets is that you actually have the chance to measure the atmosphere – unlike for the Kepler planets, which mostly orbit faint stars. TRAPPIST-1 is a small red dwarf. So this amazing discovery means that we are at the point where we can measure the properties of extrasolar Earth-like atmospheres already!
With "Exoplanets I" you wish to start a new series of conferences. Is it really needed?
"Exoplanets I" is the first conference created purely for exoplanets science and focused entirely on the astronomy and astrophysics community. There is a famous conference called "Protostars and Planets" that goes back to even before I was born, which focuses on star and planet formation. But this conference doesn't represent the newer generation of people who specialize in the detection of exoplanets, or the people who study or simulate exoplanetary atmospheres. I was genuinely annoyed about this state of affairs.  Then, Didier Queloz, professor at the University of Cambridge, came along and suggested that we should do something new. So "Exoplanet I" was born out of a sort of frustration that our community wasn't represented.
How many participants have registered?
Much more than we had hoped for. There will be about 240 participants with probably more than half of them being Americans. But we also have scientists from all over Europe and a strong representation of Swiss researchers. There will be about 30 invited speakers and 50 contributed talks.
Do you expect any exciting surprise?
On Monday just before lunch, we have a surprise talk. I think it is a very exciting discovery. But I was asked to keep it a secret and we have to wait. And I am sure that other people will make announcements about new discoveries that they are not telling us yet. I think that we will talk about a lot of good science. With every conference I attend, I try to come back with several ideas that might lead to papers. I think the best attitude you can have is to talk to as many people as you can, attend all of the talks, ask everyone what they are doing – from the most famous professor to the beginning student, and you will be surprised what you get out of the experience.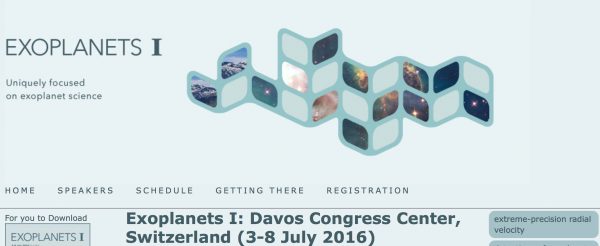 http://www.exoplanetscience.org
For news: Participants who plan to tweet at the conference are encouraged to use #ExoCon1.
Categories:
External Newsletter