Reporting on our activities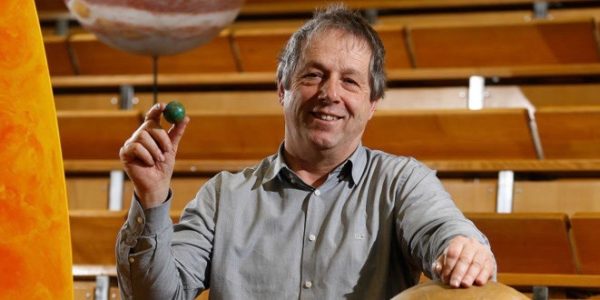 Dear Reader,
The beginning of the presentations of our activities to the international expert panel and Swiss National Science Foundation (SNSF) representatives marks the end of a year-long preparation process. While PlanetS enjoys significant freedom in its organisation and priority setting, reporting on our activities is an essential element in our yearly cycle. This takes the form of a rather detailed written report followed a couple of months later by an actual site visit.
True, preparing both the report and the visit takes time and is accompanied in both cases by a period of significant stress. However, both also represent unique opportunities to stop and reflect on what has been achieved and where we are headed. Given that PlanetS involves over 100 collaborators located on 5 different sites across the country this is an important part in ensuring the coherence of the overall programme.
While putting our own thoughts in order is an essential step, the critical evaluation carried out by the distinguished members of our external expert panel provides the necessary independent "ground truth". We easily become very nervous with the raising of an eyebrow only to relax again when it is replaced by a smile… In the end, their constructive remarks represent key elements in steering our efforts in the right direction.
PlanetS is like a big cargo ship; it does not turn on the spot at the last moment. It requires constant scrutiny and anticipation. The yearly review process provides the feedback necessary to evaluate past achievements and chart the way ahead. We are very grateful for the help we have received from our panel members and from SNSF in helping PlanetS to reach its goals.


Willy Benz,
Director NCCR PlanetS
Article about site visit: Top Marks for PlanetS
Categories:
External Newsletter