Swiss camera flies to Mars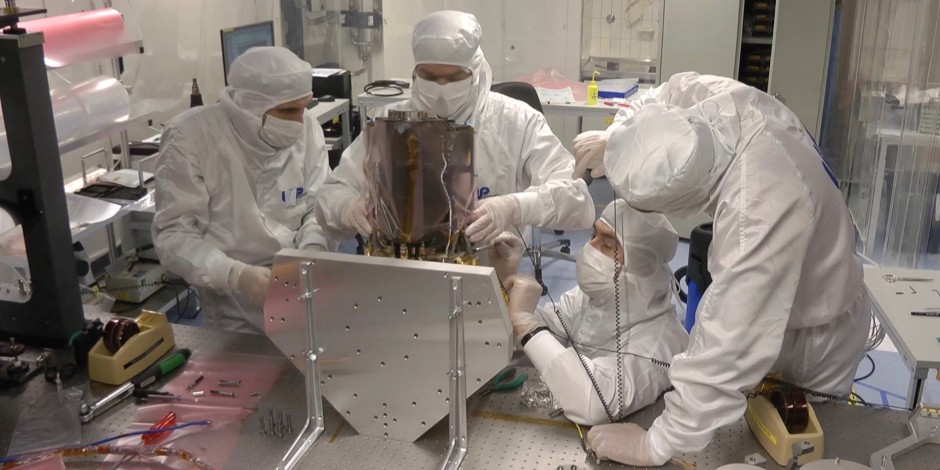 On 14 March 2016, a new Mars mission will be launched from Baikonur in Kazakhstan. Aboard the European spacecraft is a camera built at the University of Bern – in a record time as team leader Nicolas Thomas explains.
Originally, the team in Bern was selected by NASA to provide a Swiss-built telescope for an American camera. But when NASA had to pull out, Nicolas Thomas, professor at the University of Bern, was asked to take over leadership and try to complete the whole system. CaSSIS, short for Colour and Stereo Surface Imaging System, is a high-resolution camera that will obtain detailed picture of the Martian surface. It is integrated on the spacecraft Trace Gas Orbiter (TGO) which is part of ESA's ExoMars programme that will investigate the Martian environment and demonstrate new technologies for future exploration missions. TGO will detect and characterize trace gases such as methane, water vapour or nitrogen with a much better accuracy than previous measurements.
The Proton launcher is provided by the Russian Space Agency, Roscosmos. The 2016 ExoMars TGO is the first in a series of Mars missions to be undertaken jointly by ESA and Roscosmos.
www.cassis.unibe.ch
http://exploration.esa.int/mars/
Categories: External Newsletter, News