Successful CHEOPS test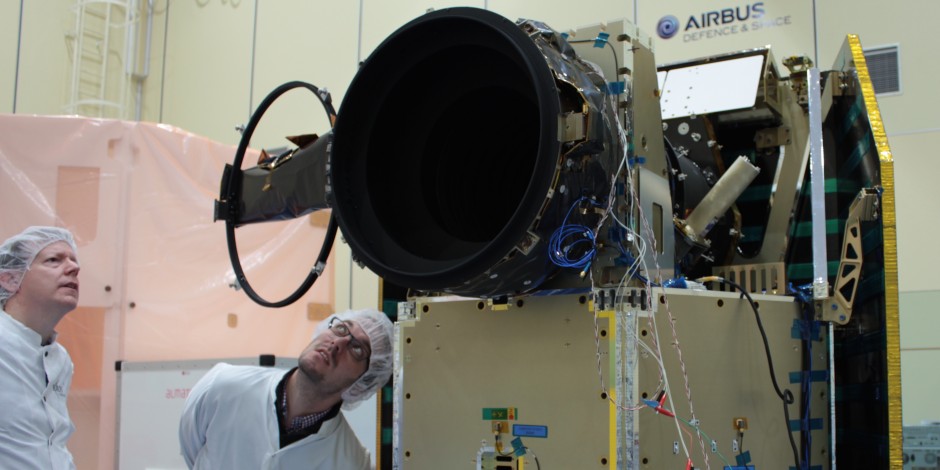 The video shows the successful baffle cover opening test performed at Airbus Defence and Space (ADS) – Spain after the spacecraft mechanical environmental campaign. The cover, which is used to protect the telescope against environmental influences during ground operations and launch, opened as planned roughly 50 seconds after the system has been switched on. The system is a one-shot opening cover, which will be activated once the satellite is in orbit.
This test concluded the spacecraft structural qualification model (SQM) test campaign – a major milestone for the CHEOPS project.
Categories: External Newsletter, News