Saas – Fee Course 2020
Due to COVID-19, the 50th Seas-Fee Course will be organised online from 15th March 2021 to 19th March 2021.  The subject of the course is "Astronomy in the Era of Big Data". The three lecturers are:
Prof. Suzanne Aigrain (University of Oxford): Gaussian Processes for time series analysis
Prof. Roberto Trotta (Imperial College London): Bayesian Statistics
Prof. Marc Huertas-Company (Paris Observatory): Machine learning in Astronomy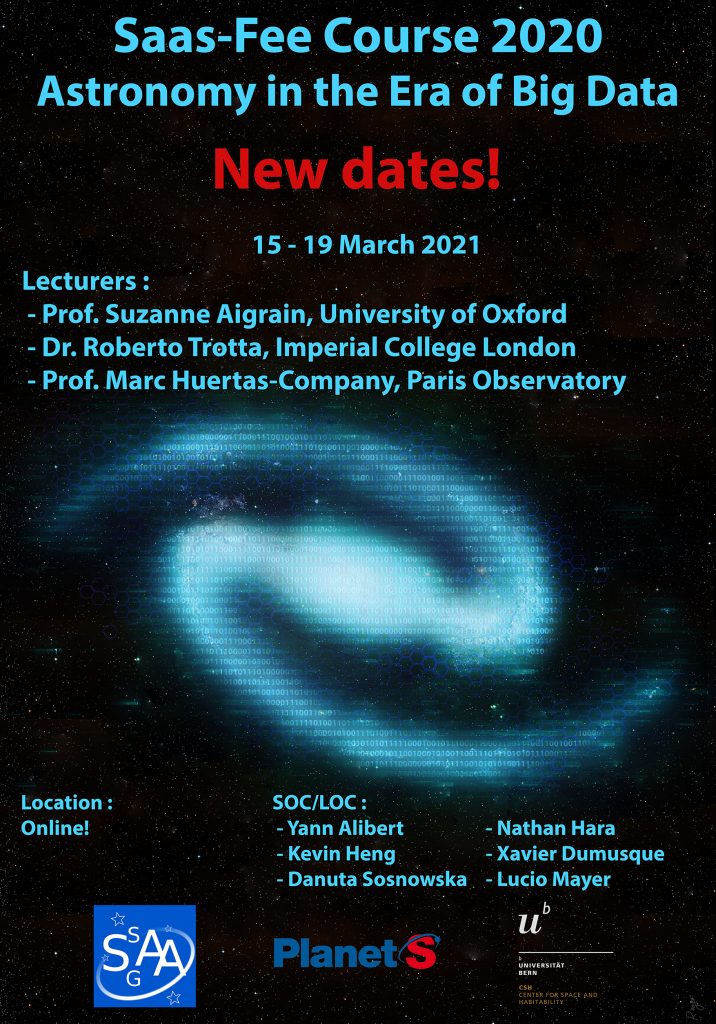 Poster by Thibaut Roger.