Course of Project Management (PM) for PlanetS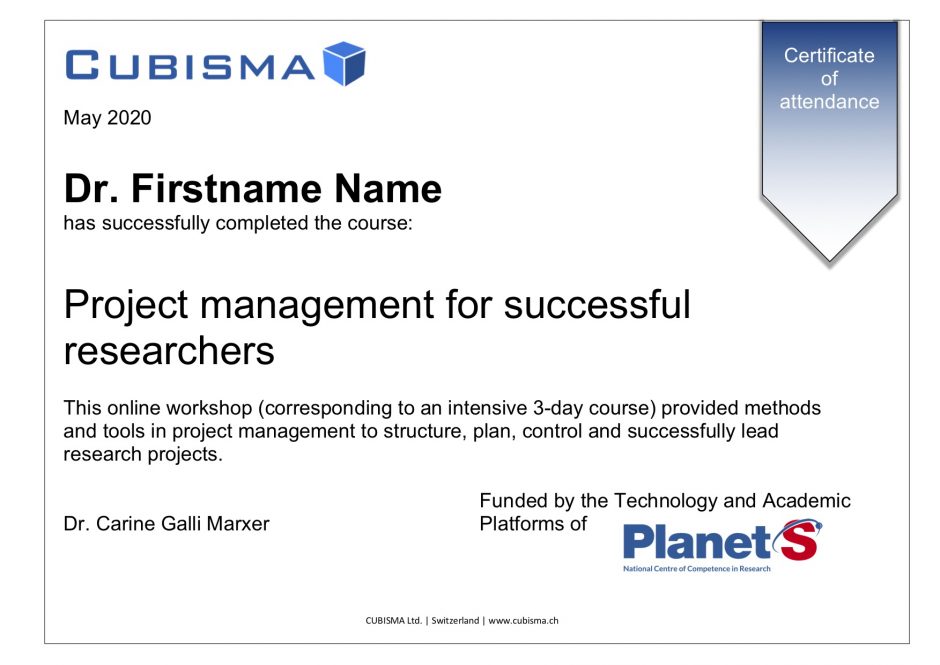 The PM course successfully took place in Avril/May 2020. Initially proposed to PlanetS collaborators as a mixed online-onsite course but, due to the extraordinary Covid-19 situation, it was re-shapes to a 100% online.
The main objective of the course was to give the basic PM methods to participants that can be applied in their current and future research projects. The course followed the format created by Dr Carine Galli Marxer (CUBISMA) based on the Project Management-Cube© (PM-Cube). PM-Cube is a tool empowering users to not only complete their projects but also to find a path to solve problems in PM and specifically developed by the author for researchers in academia. This course was mainly targeted at Postdocs and PhD students, regardless of their field but it was also opened to professors.
The contents of the course were: basics in PM, system analysis, stakeholder analysis, project objectives and deliverables, work breakdown structure, milestones, scheduling (Gantt chart), resource planning, budget, risk analysis, project organization and roles, communication plan, project handbook, controlling and problem-solving, basic people skills, research proposals, success factors in PM.
Quotes from participants:
"It helped me to work on future project and avoid basic mistake in its construction. It also helped me think in more details and have wider vision on the implications of my project."

"I liked the very basic examples on the book. In my previous courses I always struggled to translate the theory to the practice, since the examples were always dealing with very large projects and required a different approach. In this case, I got the grasp on what I was supposed to do from the beginning."

"I liked the different tools presented during the workshop to build up a project and then follow it. A lot of tools are visual and help in the different tasks that can sometimes be difficult to handle without them. I really liked the first part that looks to a project from different view angles, and really allows us to see it globally."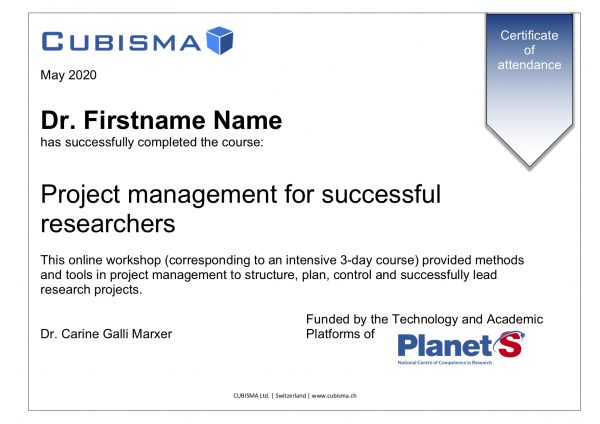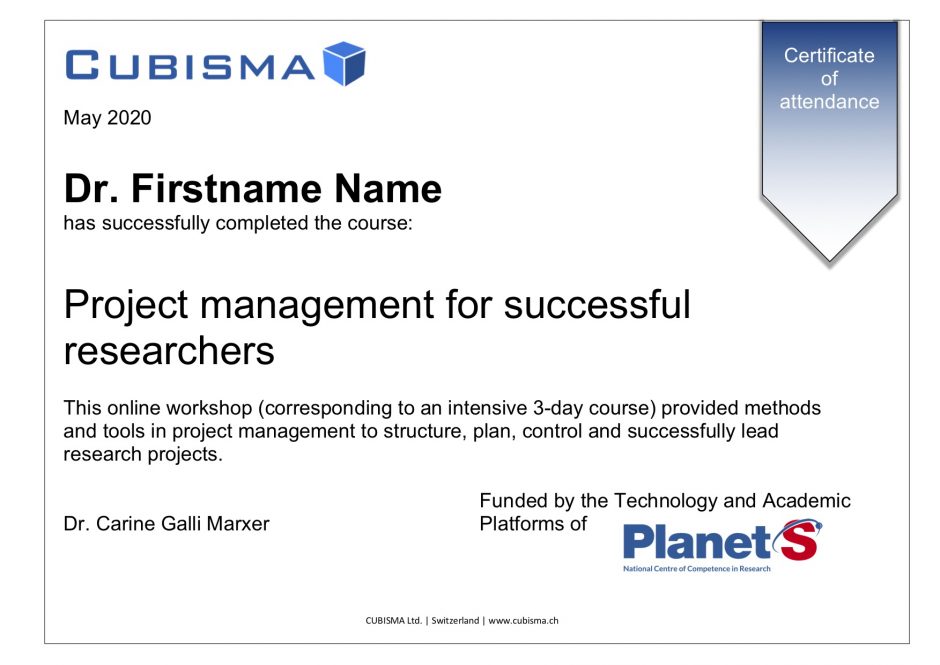 Categories:
Technology Platform