CHEOPS launch set for 17 Dec. 2019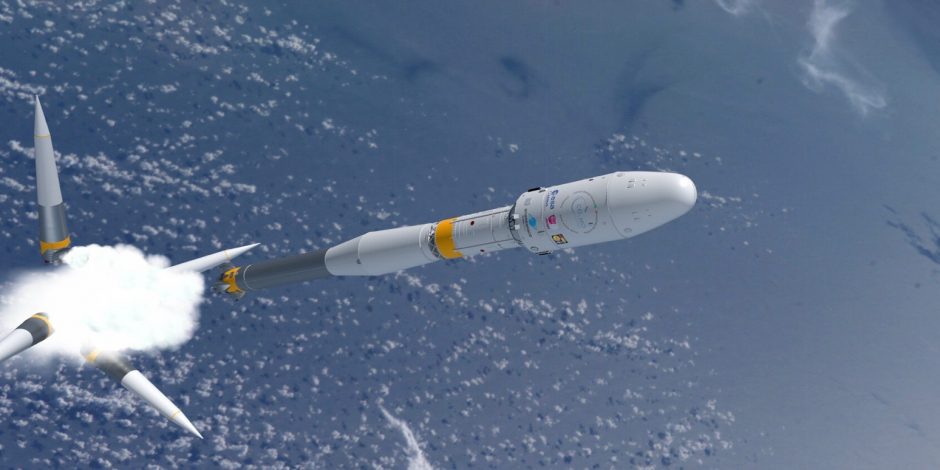 The space telescope CHEOPS is scheduled to begin its journey into space on Tuesday, 17 December 2019 shortly before 10 a.m. CET. The Universities of Bern and Geneva are organizing events with a live stream from Kourou and space talks.
"After over six years of intensive work, I am of course very pleased that the launch is finally in sight," said Willy Benz, principal investigator of CHEOPS and director of the NCCR PlanetS at a media conference at the University of Bern on 5 December 2019. The Soyuz rocket will take off from the European Space Agency (ESA) in Kourou, French Guiana, at 5:54 local time on 17.12.2019. The multinational company Arianespace is responsible for the rocket launch. CHEOPS will start its journey into space together with a satellite which belongs to the Italian Cosmo-SkyMed satellite program. The carrier rocket will also have five small satellites, so-called "CubeSats" on board.


Media conference at the University of Berne, Switzerland about the CHEOPS mission and the imminent launch of the satellite
Willy Benz will travel to Kourou with a Swiss delegation, including the 2019 Nobel Prize in Physics Didier Queloz, Professor at the Universities of Geneva and Cambridge, for the launch. "Of course, we are nervous", he admitted: "A rocket launch is always a delicate and stressful moment where quite a few things can go wrong. In addition, poor weather conditions could also prevent the launch which is set very close before Christmas", explains Willy Benz.
After the launch, it will take approx. 140 minutes until CHEOPS leaves the rocket and orbits the earth at around 700 km height. The first data is expected at the beginning of 2020. While the CHEOPS Mission Control Center is based in Madrid, the CHEOPS Science Operations Center is in Geneva, the second Swiss partner university of the experiment. David Ehrenreich, CHEOPS Mission Scientist at the Observatory of the Faculty of Science of the UNIGE, said: "I too will only really be able to sleep peacefully again once CHEOPS has reached its orbit and is fully functional."
The University of Bern organizes an event with live stream from Kourou on 17.12.2019 from 9:15 to 13:00. Experts will explain what happens before and after the launch, how the space telescope works and what the objectives of the mission are.
The event is open to the public. Program and registration: https://www.uniaktuell.unibe.ch/2019/cheops_launch_event/index_ger.html
The University of Geneva invites to a CHEOPS launch event on 17.12.2019 from 09:00 to 12:00 at Uni Dufour. The launch will be commented by researchers and engineers who participated in the construction of CHEOPS and who will analyze the data that will be collected by the satellite.
More information and registration: https://www.unige.ch/public/actualites/2019/lancement-en-direct-du-satellite-cheops/
Overview of public CHEOPS launch events: https://cheops.unibe.ch/launch/
ESA will cover the launch live from 09:30 CET at esawebtv.esa.int
Categories: Internal Newsletter, News, Uncategorized