TechS: an electronic newsletter of the TP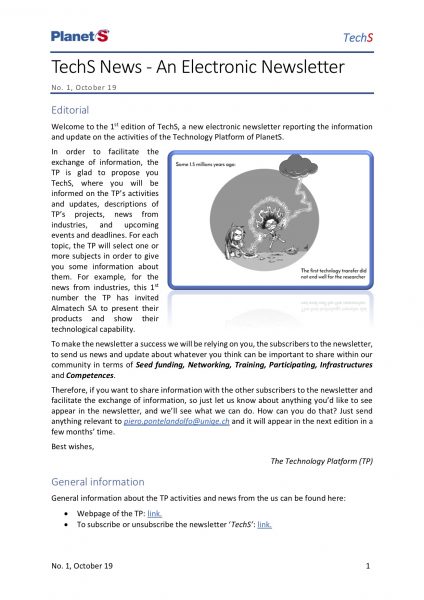 August 2019
– Update of the TP web page: PlanetS' industry list.
– Spotlight on a project of the TP: How the PlanetS TP knowledge exchange program got Daniel Angerhausen into working with NASA and Google.
– Focus on a company: Almatech SA.
– Breaking news: EPSC-DPS Joint Meeting 2019.
– Upcoming events and deadlines: External, Internal and ESO engineering fellowships, studentships and internships.
– Technology transfer funds of the TP: Permanent call for seed funding and Knowledge transfer with a short-term project.
Sign up to newsletter