TechS: an electronic newsletter of the TP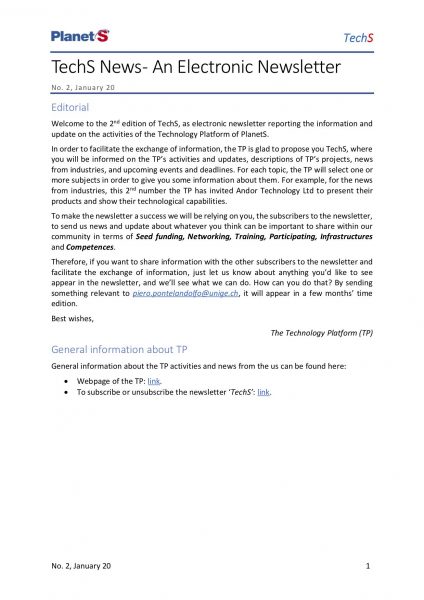 January 2020: 2nd issue (read it)
– Update of the TP web page: Facilities and infrastructures available in PlanetS.
– Spotlight on a project of the TP: Swiss Technology R&D Initiative towards the Direct Detection of Nearby Exoplanets.
– Focus on a company: Andor Technology Ltd.
– Breaking news
:
European space research & innovation and Euresearch, Bench2biz workshop and SPIE 2020.
– Upcoming events and deadlines: External, Internal and ESO engineering fellowships, studentships and internships.
– Technology transfer funds of the TP: Permanent call for seed funding and knowledge transfer with a short-term project.
Sign up to newsletter