NIRPS front-end installed at La Silla
The NIRPS spectrograph front end has been successfully installed on the ESO 3.6m telescope at the La Silla Observatory. NIRPS, often referred to as the "red arm" of HARPS, is a high-resolution spectrograph operating in the near-infrared.
The main objective of NIRPS is to use the radial velocity method to detect and characterize planets orbiting M-type red dwarf stars. These stars are of particular interest because the radial velocity variations induced by an orbiting planet are greater than for a solar-type star, making their planets more easily detectable.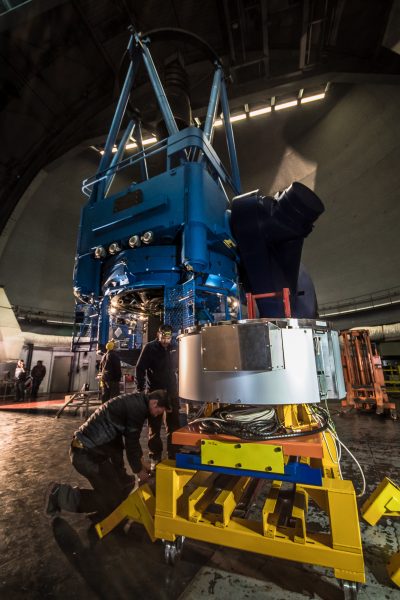 The first step in setting up NIRPS was to install at the focus of the telescope the front optical adapter, also known as a bonnet, which concentrates the light from the telescope on the optical fibre that feeds the spectrograph, which is relocated in a stable environment. This adapter, built and assembled at the Geneva observatory over the past two years, was shipped to Chile in early November, not without some apprehension since the country was then in the midst of major political demonstrations.
The 7 boxes of NIRPS nevertheless arrived safely on 15 November. Then the Observatory team, with the help of ESO staff, unloaded, installed, realigned the instrument in record time in the Coudé room. At the end of November, the old Cassegrain bonnet was removed from the telescope and replaced by the NIRPS bonnet down to the last hair. The following day, the HARPS was re-installed under the NIRPS telescope and its guiding camera, after a few adjustments, repositioned down to the last pixel.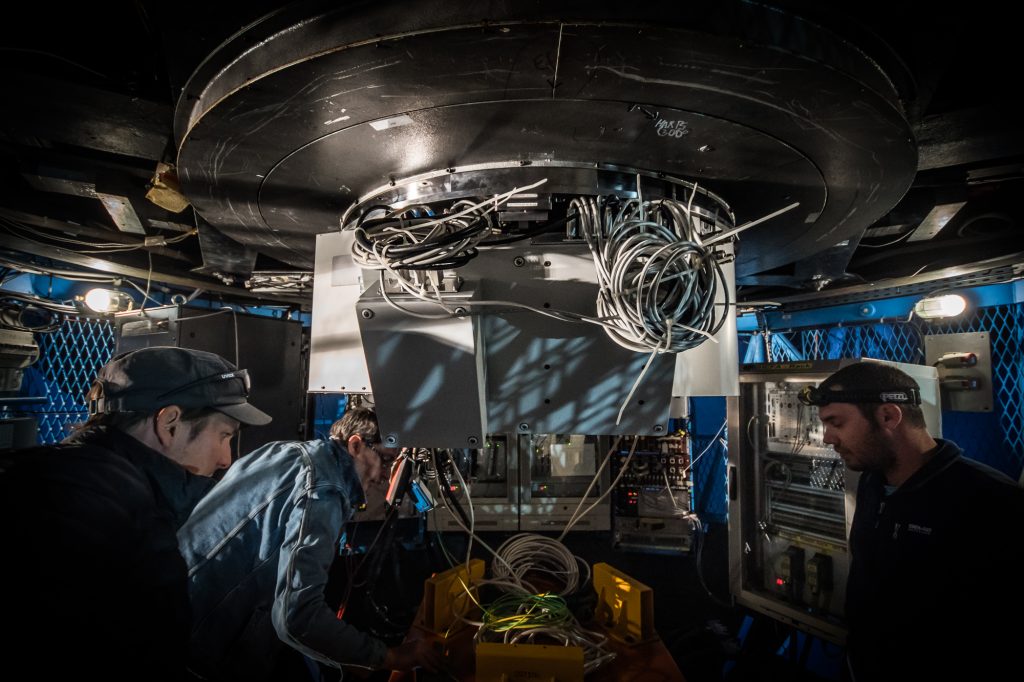 It was then necessary to validate the performance of the HARPS spectrograph in terms of fiber guiding, luminous efficiency and radial velocity accuracy. It was also possible to operate the NIRPS adaptive optics system on the sky thanks to the perseverance of the observatory's experts, allowing the correction of atmospheric turbulence in real time.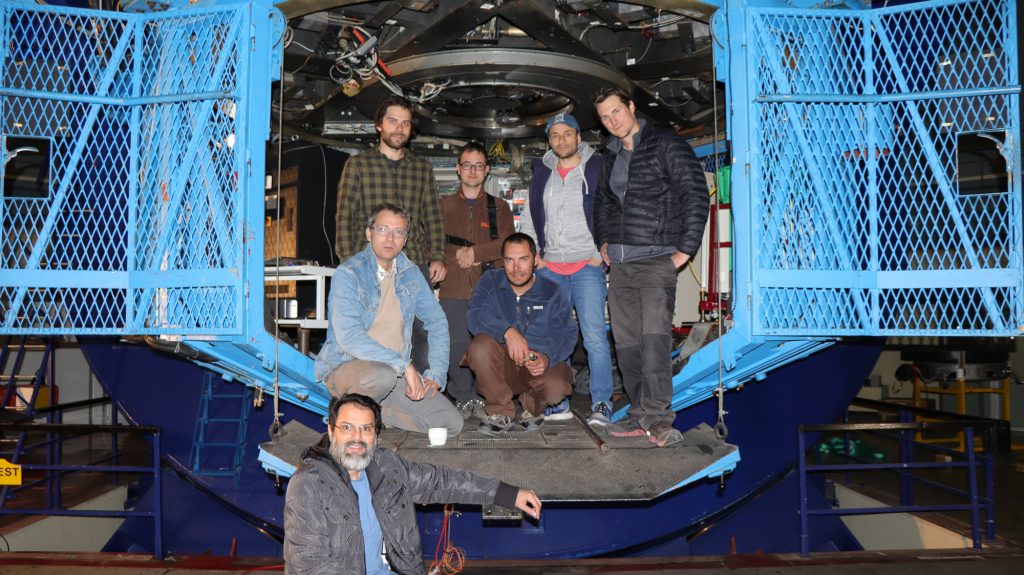 This mission has exceeded its objectives and all those involved deserve congratulations. A second campaign of tests and optimization of the NIRPS bonnet will take place at the end of March. In parallel, the spectrograph is currently being integrated and aligned at our Canadian partners in Quebec City and will be delivered to Chile at the end of the year.
Categories: External Newsletter, News