Bern in Space
28/06/2019 - 04/07/2019
Event Navigation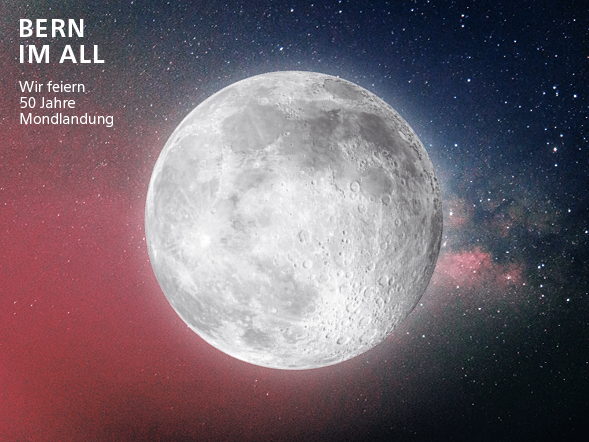 Bern celebrates 50 years of moon landing – When Buzz Aldrin was the second man to leave the lunar module on 21 July 1969, first he unfurled the solar wind sail of the University of Bern and put it into the bottom of the moon before the American flag. This experiment was one of the first major highlights of Bern's space research – and the only non-American experiment on board the Apollo 11.
Over the past 50 years, the University of Bern has been involved in numerous international missions.
From Friday, 28 June to Thursday, 4 July 2019, the University of Bern will therefore be celebrating a science festival together with the general public – among other places on Bundesplatz.