Planetary system of the month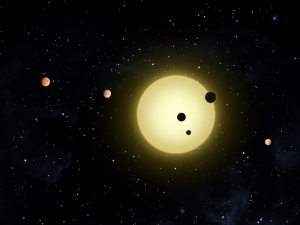 In order to show the extraordinary diversity of planetary systems (multiple or single) discovered to date, PlanetS offers once a month to immerse yourself in one of these new worlds. First we offer a simple animation in which you can change certain settings such as the angle of view, the rotation speed or the visual field. These proposed animations and calculated by the team of DACE platform in Geneva will evolve over time offering other visual possibilities.
Bon voyage and welcome in the "exoworlds".
Categories:
News