SNF Site Visit 2
24/05/2016 - 25/05/2016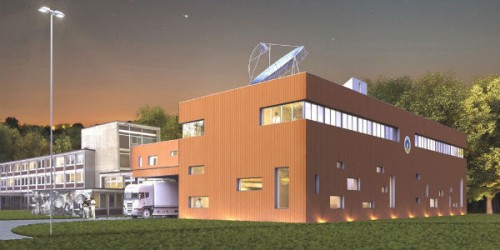 Geneva Observatory
Chemin des Maillettes 51, 1290 Versoix
Programme:
You can find the programme of the second Site Visit below. The first day will be dedicated to achievements and science and the second day will deal with management aspects.  All of you (in particular PhD students, postdocs and senior scientists) are supposed to be there on the first day, Tuesday 24 May. For the second day, Wednesday 25 May, only project/platform leaders, the programme office, and people from platforms have to attend.
We start on Tuesday 24 May at 10:00 with a presentation by Prof. Willy Benz, the NCCR director. You are all encouraged to attend this talk, but if this is not possible (e.g. coming from far away), it is OK to arrive during the first coffee break around 11:00. The posters can be hanged during this first coffee break.
Venue:
The Site Visit will take place at the Geneva Observatory in Versoix (Chemin des Maillettes 51). For those who do not drive, it is now possible to reach the Observatory with public transportation (train + bus U + 500m walk in the wood along the chemin des Maillettes, follow the signs). In attachment you will find a time table and driving instructions. If you take the public transportation, please take an outward and return journey to Geneva inclusif the upgrade "City Geneva". This will permit you to use the local bus to the Observatory too.
Travel expenses / Reimbursement:
The NCCR will reimburse your travel expenses. Please claim refunding at your home institution, where a collective invoice will be issued to the programme office in Bern.
Related Events