From idea to commercialisation
March 11, 2020 @ 09:30 - 14:00
Euro
Event Navigation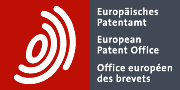 Training roadshow
– Why can IP support my business?
– What can be patented in the Biotech area?
– How can SMEs implement an IP strategy?
The roadshow provides answers to these questions by specialists in business strategy and in patent procedures (both European and national). A central topic at the event in Zürich is the IP journey of Marinomed from the popular SME case studies published by the EPO where the SMEs featured have been very successful in making patents an integral part of their business strategy. Their lessons learned will increase your understanding of how developing the right IP strategy and applying sound IP management can boost your business.
Related Events